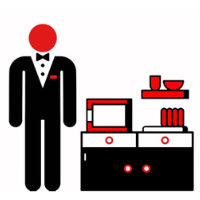 Pantry & Cafeteria
Pantry services in Delhi (NCR), Gurgaon, Noida is an extended kitchen where food and drinks get served. Pantry is a necessary department that must be present in every office or corporate sector for all the employees and guests. The main job of Pantry services for Office, Business, and Corporate Events is to ensure all-time availability and convenience. So maintaining ultimate hygiene works as an essential factor here. A systematic and organized structure needs to be retained thoroughly to meet the optimum requirements of any event or business. Hire professional staff for Office Pantry Services in Delhi NCR.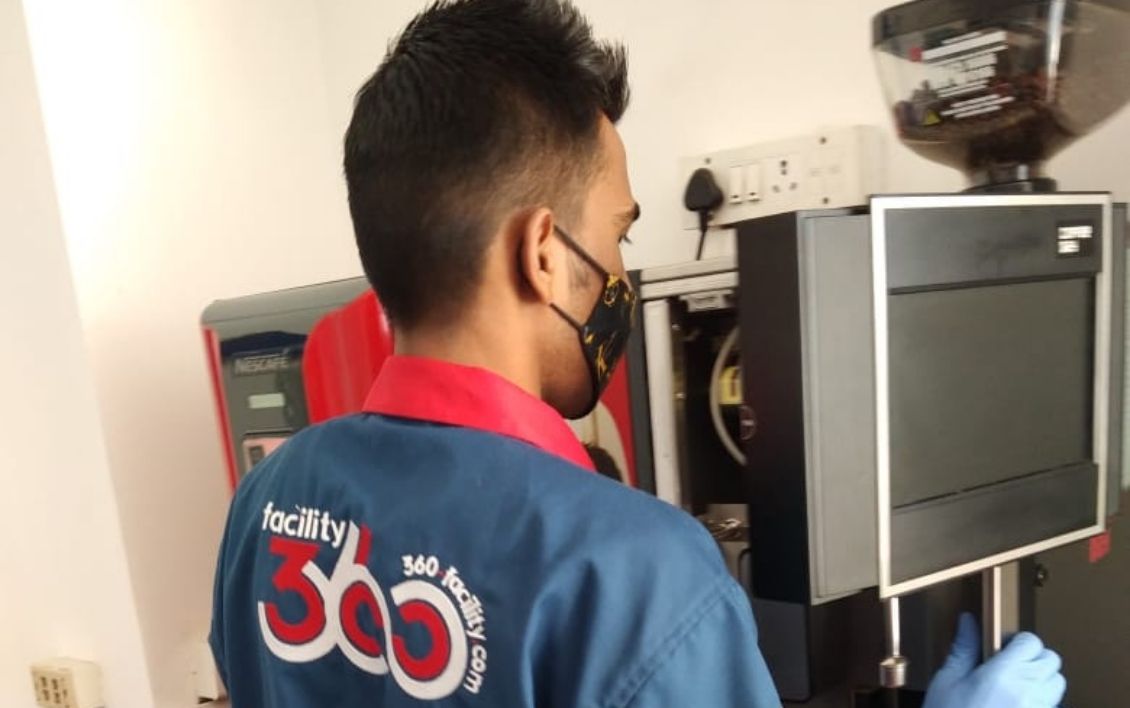 There are multiple crucial aspects of running a pantry service that demands professional handling and experienced staff. And we are here to ensure a proper solution to your every pantry service needs. Our pantry guarantees you the best service with maximum convenience with extensive experience of dealing with the leading industries for many years. We always prioritize hygiene to ensure a spotless and clean pantry at any hour of the day. Our team of well-trained and well-mannered professionals provides unmatched service which exceeds your requirements.
We have the expertise and knowledge to handle all particular setup requirements, whether corporate events or everyday office demands. Our pantry service staff is expert in working in hectic situations where time is a concern. So be assured that your guests and employees have all the food and beverages served at the proper time, while maintaining the utmost hygiene standards.
We are proud of our team of well-organized pantry service experts who deliver different pantry needs for various business setups in a tight schedule. We specialize in handling several machines in the most appropriate manner to guarantee the ultimate satisfaction of your employees and guests. So if you are looking for 'Pantry services near me,' make sure to contact us for industry-leading pantry service for all corporate occasions.
Why Should You Choose Us?
We specialize in delivering high-quality pantry service needs with unmatched professionalism and hygiene standards. Things that make us stand out are:
Delivering Utmost Quality
Our foods and beverages are designed to deliver maximum taste while fulfilling the different requirements of your guests. We take care of your needs for healthy snacks, go-to meals, and refreshing drinks 24×7 with super convenient packaging.
Maintaining the Highest Levels of Hygiene
When it comes to Pantry services for Offices, Businesses, hygiene is the most crucial aspect. Our skillful team can maintain a spotless pantry where every hygiene measure is taken correctly. We always prioritize our hygiene standards to ensure a healthy and clean food environment all day long.
Working in Clockwork Accuracy
Our team has all the training to provide quality foods on a tight schedule. Clockwork accuracy is our USP which makes us different from the other pantry services in Delhi (NCR), Gurgaon, Noida & Faridabad. We understand the value of time in various events, so we always get prepared beforehand and deliver what you need on time without a minute delay.
Time Management and Flexibility
No matter what your deadline is, we always like to be prepared early so that you can be worry-free. Flexibility is one of our most appreciated aspects, which allows us to serve you better. We are committed to providing you with world-class pantry service which suits your requirements, budget, and timings.
Highly Responsive and Personalized
We know the importance of promptly solving an issue in a business setup. That's why our team is highly responsive to providing quick solutions in minutes. Additionally, we respect your requirements and demands, so you get the total charge of deciding the menu options.
Well-mannered Professionals
We believe in the old saying, "your behavior is your identity." So you can expect professional and well-behaved staff from our end at all times. We are trained to honor your guests and look after their demands with due respect and manner throughout the event. So don't worry about unwanted communication gaps between your guests and our staff.
Customizable Offers To Suit Your Budget
Our pantry services for Office, Business, and Corporate Events are highly customizable to fit your budget accordingly. You get all the actual charges to decide the menu beforehand. Our current offers are designed to suit every business's needs, be it a small or big enterprise. Hire professional Office Pantry Services in Delhi, Noida & Gurgaon.